Alltron Partnerevent «CONNECT» 2023
Ready for the next event?
On September 22nd, 2023 the Alltron partnerevent "CONNECT", the largest ICT trade fair in Switzerland, takes place once again. Hall 550 in Zurich offers the ideal location and provides space for over 90 exhibition stands and interesting discussions.
Use the opportunity to explore the latest solutions from different industries and topics. "CONNECT" includes not only professional exchange and networking but also a Digital Commerce Session powered by SCORE!*.
To complete this exciting day, "CONNECT" invites you to the festive evening program, where you can enjoy good music, a delicious buffet, and cold drinks.
We very much hope to see you at the fair and to welcome you in person.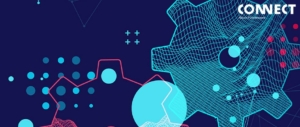 Information about Alltron Partnerevent «CONNECT» 2023
September 22nd, 2023