ISE 2019 – 20 years of easescreen
20 and still going strong.
Recently, we have announced surprises regarding the ISE 2019, now we are letting the cat out of the bag: 2019 is a very special year for us – we are celebrating 20 years of easescreen!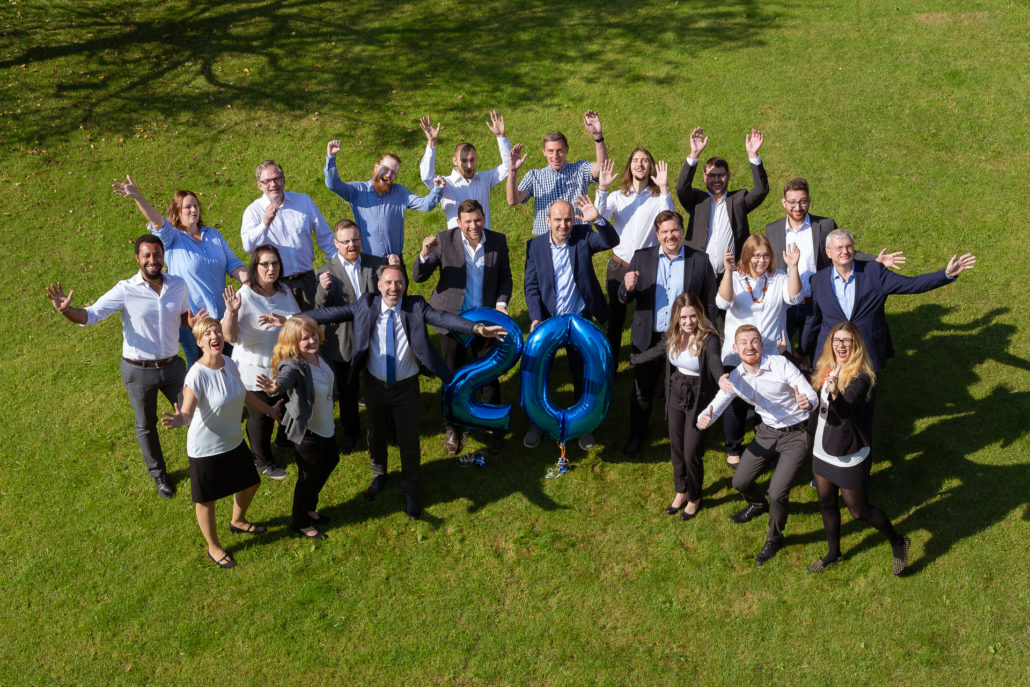 We are very glad to celebrate this anniversary at the ISE from February 5th to 8th 2019 in Amsterdam. It will definitely be worth a visit. On our more than 200 m2 exhibition booth we have prepared an extraordinary program and presentations for you. Not convinced yet? Then maybe we can convince you hereby!
20 good reasons to visit us at the exhibition:
Amsterdam is always worth a visit
Chance to get a VIP-invitation with individual touch
Presentation of the new X19 software
Celebrate together with the easescreen-team at our booth-party
Get to know easescreen's smart partners
Use the chance to win great prizes at the wheel of fortune
Software-presentation "Everything easy with easescreen"
Be astonished by awesome LED-installations
Meet Karin and Simon
We present the versatile application possibilities of easescreen
Enjoy a cup of coffee
Experience the customer experience solution customer card with RFID live
Participation at the lecture "Digital signage – quo vadis" by Chris T. Retinger, Kapsch
Feel and experience lift & learn
Best practice cases of 20 years
Get to know the easescreen team in person
Win a 10%-project reduction
Expert knowledge and practical tips
Live-demo Screenmanager and Webinterface
Have a cold beer
Informationen zur ISE 2019
Messeplan
You find us here:
Hall 8, booth E120
Free ticket
This time, a visit at our booth is paying off especially. We present:
Kick off 20 years anniversary
Wheel of fortune with great prizes
Lift & Learn with easescreen
Lectures about "Digital signage – quo vadis"
Software presentation "Everything easy with easescreen"
Digital Signage on variable formats and devices
and much more
Just get your free ticket now and save the entry fee of € 100,-. Use the ticket-code 706941 and register here:
Your exclusive birthday-invitation with VIP-service:
This year we have prepared something special for you: Register now and receive one of 200 limited easescreen VIP-cards with which you register at our exhibition booth.
Your advantages as VIP-guest at the ISE 2019
Hall 8, booth E120:
Personal reception and assistance
Participation at the lecture "Digital signage – quo vadis?"
Exhibition booth tour / product presentation
Drinks & snacks
Your chance at the wheel of fortune
Participation at the booth-party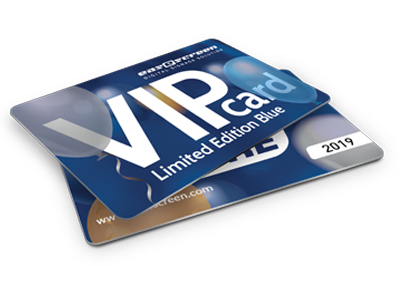 Your personal VIP-card is sent to you by mail. Registration is possible until January 23rd, 2019.
The card does not lose its validity after the exhibition.
Further functions of your easescreen VIP-card:
Invitation to the roadshow of the AV Solution Partners in May 2019
Free participation in webinars
Free easescreen Enterprise test license for 90 days
-10% for a project starting from an order value of EUR 5000,- (valid for easescreen software, once in a calendar year)
Declaration of consent: I want to register for the easescreen VIP-card program. With my agreement I accept the terms and conditions. We transmit you the registration confirmation as e-mail, therefore it is important that you give us your consent for that. You will receive special information and offers regarding the customer card only for owners of the easescreen VIP card as well as information regarding digital signage per e-mail. Your data is in no case transferred to a third party. Your consent can be withdrawn at any time via the integrated deregistration link of the e-mail.
Review: this was the ISE 2018
Duration: 1 min. 35 sec.
Gerhard Pichler, CEO, presents easescreen to the exhibition visitors and the participants of the "AV-Fachsymposium".
Interview mit ISEshow.tv presented by Inavate:
Duration: 1 min. 49 sec.

Stefan Pittl, Head of Sales International, presents the novelties and advantages of easescreen X18.