Thank you for your visit!
From February 5th to 8th 2019 we have been again at the ISE, the world's largest exhibition for AV and electronic system integration. This year is very special for us, since we are celebrating our 20th anniversary. We had a daily booth party to mark this special occasion.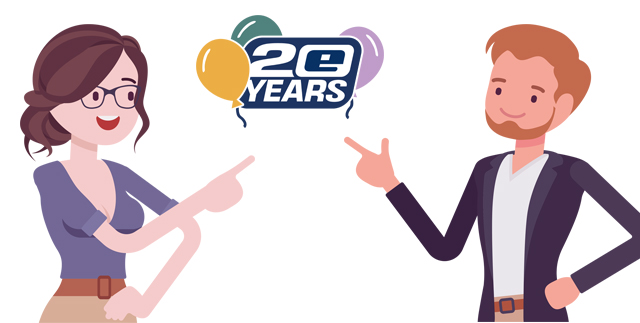 On about 205 m2 we presented where the journey in digital signage leads, we showed novelties in our digital signage software X19 and presented content on various devices. With lift & learn and customer experience with a digital customer card we were able to show two market-ready solutions.
We hope you had a great time in Amsterdam and that we were able to inspire you with our digital signage solutions.
Interview with Stefan Pittl, presented by rave:
Duration: 47 sec.
Stefan Pittl, Head of Sales International, präsentiert easescreen X19.
Video-Demo easescreen:
Duration: 18 min., 59 sec.
Echnaton Birkmann, Pre-Sales Engineer, describes the Webinterface II in an interview mit Gary Kayye