SOFTWARE ASSURANCE plus PROMOTION
That's a win!
Sign up for our Software Assurance plus now and get 3 months FREE!
Valid from receipt of order on all orders of new
licenses with SA plus in the period March 01, 2021 to
June 30, 2021
This promotion does not include a special termination right
but is only valid for new contracts
The cost effective solution:
receive regular updates and new features
The new Software Assurance plus is the optional maintenance contract for your easescreen products. With SA plus you are automatically authorized to use the latest version of the licensed products and get the full range of functions of the web interface as a hosted SaaS solution.
All necessary central components and functions are made available for operation and kept up to date. All you have to do is select the right license (Simple, Business or Enterprise) and you can use our web-based content management system to create your content and distribute it to your POV clients.
This means nothing stands in the way of a quick and uncomplicated entry into the first digital signage project.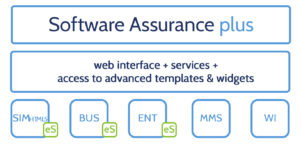 SYSTEM DESIGN SA plus
The system consists of the following main areas: the editing tools – screen manager & web interface – and the POV clients on the customer side and the software components and services that we host centrally.
The SA plus user can access the web interface using a web browser and perform all content and system administration tasks. These tasks are handled by management and HTML5 servers provided in the background.
The novelties summarized:
FULL WEBINTERFACE FUNCTIONALITY
ACCESS TO ADVANCED TEMPLATES & WIDGETS
PREDEFINED REPORTING
VISUAL MONITORING
ONGOING UPDATES AND PRODUCT ENHANCEMENTS
FROM 12 MONTHS TERM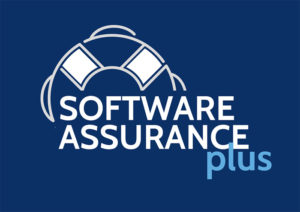 easescreen Software Assurance  – the cost effective solution